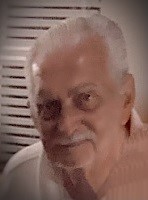 Gerald Clark Wobig was a caring husband, father, grandfather, brother and friend. He left this world for his heavenly home on January 2, 2022 at the age of 80.
Gerald was born to Harold and Ellen Wobig in Jamesville, WI, on November 27, 1941. After graduating high school, Gerald began his career as a mechanical engineer at Amerock and continued his longstanding career at Master Lock until his early retirement, then did a short stint as a truck driver for Schneider Trucking until his full retirement.
He married the love of his life, Sammie P. Kizer, on December 12, 1984, in Rockford, Illinois, and was a devoted husband for 37 years. Together the couple raised two children – Marguerite L. Kelly (Ciccazzo) and Timothy Monroe (deceased).
Gerald found joy in golfing, bowling, crossword puzzles, and evergreen trees. He could frequently be seen strolling for miles around Calera, the beloved city in which he lived. He also attended Calera Baptist Church in Calera, AL.
Gerald loved and cherished his family very much and especially adored his two grandchildren. He will be missed dearly by all who loved him.
He is survived by wife, Sammie P Wobig of Calera, AL; daughter & son-in-law, Marguerite and Vincent Ciccazzo; grandson, Timothy Cade Ciccazzo; granddaughter, Samantha Grace Ciccazzo (all of Helena, AL); brother, Harold Wobig of Machesney Park, IL; sister-in-law, Renate Wobig of Machesney Park, IL.
A memorial service is scheduled for 2 p.m. on Saturday, January 8, 2022, at Calera Baptist Church, located at 600 Whippoorwill Lane.  A small reception will follow.
In lieu of flowers please donate to Calera Baptist Church, 600 Whippoorwill Lane Calera, AL 35040.