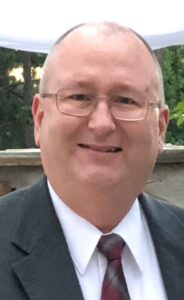 Mr. Daniel Fletcher Ward, 59, of Alabaster, Alabama passed away on Friday, September 24, 2021.  He was born on January 16, 1962 in Memphis, Tennessee.
Mr. Ward graduated from Thompson High School and Jefferson State University.  He was the owner of Minuteman Press of Central Alabama.  Dan was also a bus driver for Helena Schools with Shelby County Schools, where he had the opportunity to interact and encourage students in positive ways from elementary to high school. He enjoyed outdoor sports such as shooting, hunting, and fishing. Dan was an excellent marksman. He shared his love of music and scripture over the years by mentoring children to young people within and without of the church through children's choirs, Sunday School, 4-H Leadership, and Coaching.  Dan was an active member of Hunter Street Baptist Church.  He lived and loved his favorite Bible verse, Philippians 4:13, "I can do all things through Christ who strengthens me." 
He was preceded in death by his mother, Jean Ward, brother, Timothy Ward, and daughter, Rachel Ward.  He is survived by his loving wife Melinda Ward, daughters Caroline Ward(Stephen McDonald) and Grace Ward(Greg Hernandez); grandchildren John Paul Williams and Alivia McDonald; Father Elliott Ward; Siblings Mike Ward(Vickie), Steve Ward(Denise), Anita Edwards(Wesley), Genice Ward(Tim), and many nieces, nephews, aunts, uncles, in-laws, and cousins.  
Visitation will be Wednesday September 29, 2021 from 5:30-8:00 PM at Charter Funeral Home in Calera, Alabama.  The funeral will be Thursday, September 30, 2021 at 11:00 with visitation from 10:00-11:00 at Hunter Street Baptist Church in the Chapel in Hoover, Alabama.  In lieu of the temporary gift of flowers, the family requests donations to Alabama Baptist Children's Homes & Family Ministries.  These gifts are used to offer Christlike care for foster children across Alabama, as well as professional counseling services for children and families.  Alabama Baptist Children's Homes, 2681 Rocky Ridge Lane, Birmingham, AL   35216, www.alabamachild.org, (205)982-1112.