Clyde Lloyd Hutcheson Jr.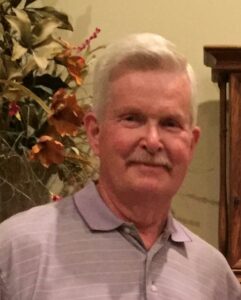 Clyde Lloyd Hutcheson Jr. of Alabaster Al. entered into God's presence on February 19, 2022 with his family at his side. He left behind his wife of 59 years Mary Jane, two sons, Scott and Randy, one daughter Shannon, and two grandchildren, Emily and Kyle Hutcheson.
Lloyd was born March 31,1941 to Clyde and Mary Hutcheson who preceded him in death. He is survived by his younger brother Dennis. He graduated from Bessemer High School in 1960 and immediately went to work for Woodward Iron Company where he continued to work until 1972.
Hard-working since his youth, Lloyd supported his family through lean as well as prosperous times. He later retired from Vulcan Engineering at the age of 75, a job at which he loved.
Later in life, retirement afforded him more time with Jane, his grown children, and his treasured grandchildren.
His passion for cars and all things mechanical often resulted in calls and visits from family and friends asking for advice and assistance. On the weekends, he would take his children, and later his grandchildren, exploring dirt roads, rail beds and old mines around Birmingham often sharing stories from his years at Woodward Iron.
Gardening was his calling. He would spend countless hours raking pine straw through the years, hauling it back for the flower beds he and Jane took such great pride in. He also enjoyed working on homemade bird houses that he built for friends and family.
He went from being called Lloyd to being Paw Paw and that stuck with him. Lloyd was a wonderful husband, dad, and Paw Paw.
Never knowing a stranger, he would lend a hand to anyone in need.
It was said by many, "One of the best men I ever knew" He will be greatly missed and often remembered.