Charles "Chuck" Maurice Link III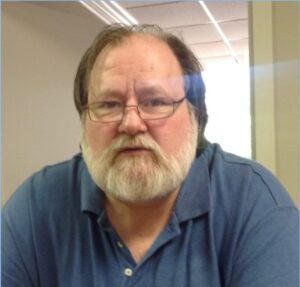 In Loving Memory of Charles "Chuck" Maurice Link III, 8/3/1956 – 5/23/2021
Preceded in death by his father, Charles Maurice Link Jr., of New Kensington, Pennsylvania.
Survived by his mother Rhonda Helen Link, wife of 28 years, Christine Link, daughters Jennifer Larsen, and Jessica Seale, sisters Mary Joseph and Dr. Denise Clark, and brother Gary Michael Link. He is also survived by two aunts, four nephews, 2 nieces.
From the time Chuck was a teenager he was fascinated by computers and technology and went on to work as a software developer for the Department of Veteran Affairs for nearly three decades.
We always knew Chuck was giving, but since his passing we have discovered that his quiet generosity was even more extensive than we knew, especially towards organizations that cared for families, children, and animals.
He was an avid fan of Monty Python and could quote lines from almost every album and movie.  He passed this skill (?) on to his daughters who could, at a young age, recite entire skits with great enthusiasm, if not total comprehension (his favorite party trick). The girls thought this quote from "The Life of Brian" is appropriate for this difficult time: "Always look on the bright side of life…"  It is our sincere belief he is now surrounded by that brightness.
Chuck loved the beach and his life will be celebrated at his favorite spot on the Gulf Coast, Johnson Beach, as soon as friends and family can safely come together. 
The family requests that any donations in his honor be made to Habitat for Humanity or St. Jude's Hospital for children.