Winifred "Freddie" Allen Akridge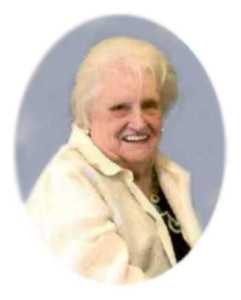 Winifred "Freddie"  Allen Akridge, age 82, of Calera, AL, passed away Friday, January 15, 2016. Freddie was a member of the Calera Baptist Church and  served her community thru her work as a Social Worker with DHR in Child Protective Services. She touched many lives with her outgoing and sparkling personality, she loved everyone.   She was preceded in death by her husband, Willie Jean Akridge.  Her survivors include her sons, Walter Allen Akridge ( Carol) and Kevin Akridge (Kim); grandchildren, Kista Hamilton (Aaron), Allyson Akridge and Clark Akridge; great grandson, Memphis Danger Hamilton and a host of other family members and her large circle of friends that she considered family.  The family will receive friends,
11:30 a.m.
– 2: p.m.,
Tuesday, January 19, 2016
 with a service to follow at 2: p.m. at the funeral home. The interment will be in Southern Heritage Cemetery.