William "Bill" Joseph Connor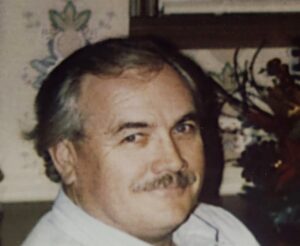 William "Bill" Joseph Connor (August 1, 1944 – July 8, 2020) died July 8, 2020 in the Alabaster, AL, home he shared for more than 20 years with his wife, Janice Connor, who predeceased him in 2016. He was 75.
He is survived by his sons, William Connor (Sina) and Timothy Connor; his siblings, Amsy Connor (Lee), Louanne Connor-Knapp (Sheldon), Richard Connor (Jane), and Patricia Moran (Gary); his stepson, Michael Moore (Emily); his grandchildren, Sydney, Erin, Madison, Hallie, Liam, Tiana, and Tricia; eight nephews and nieces; his former spouse, Patricia Noble; and many friends.
He was predeceased by his parents, Anne Connor and Amsy Elener; his stepfather, Marvin Connor; his son, Sean Connor; and his brother, James Connor.
Bill was born and raised in Rockland County, New York, and graduated from Nanuet High School in 1962. He joined the US Air Force in 1963 and served in Okinawa, Japan during the Vietnam War. He was decorated for his service and honorably discharged in 1967.
He worked for AT&T and later phone company iterations for more than 40 years. He loved to fish, hunt, and do carpentry, and in his last years was an active member of the Pelham Church of God.
Pelham Church of God in Pelham will hold his funeral on Friday, July 17, with a viewing at 3 pm and service at 4 pm. The service also will be streamed live on the Pelham Church of God Facebook page. He will be cremated afterwards, and his cremains will be interred in a military ceremony at Brick Church Cemetery in Spring Valley, NY, along with those of his father.