Steven Sherril Strickland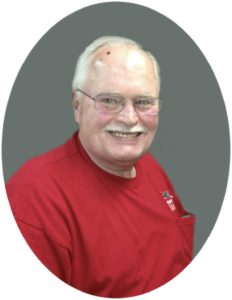 Steven Sherril Strickland, age 65 of Alabaster, AL, passed away on Friday, January 26, 2018 from a long battle with lung cancer. He is preceded in death by his parents, Bill G. Strickland and Glenna Larmore Strickland. He is survived by his wife, Angie Strickland; two children Steven Christopher Strickland and Haley Ann Strickland; and one lovely granddaughter, Madison Faye Martin. He also survived by three siblings, Susan S. Schein of Homewood, AL, Chris (Shelia) Strickland of Hoover, AL, and Sheryl Beth Strickland of Helena, AL. He had a host of nieces, nephews, and great nieces and nephews.
Visitation will be Sunday, January 28, 2018 from 2:00 PM to 4:00 PM at Charter Funeral Home on Highway 31 in Calera, Alabama. In lieu of flowers please make donations to:
Little Star Chihuahua Rescue
3214 Gatsby Lane
Montgomery, AL 36106
Paypal: [email protected]
Or
Online Donations to the American Cancer Society.