Stephen Thomas Pettigrew, "RED"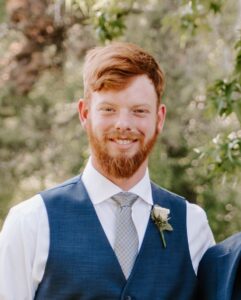 Stephen Thomas Pettigrew, "RED", age 23, of Maylene, Alabama, passed from this life to spend eternity with his Savior Jesus Christ on January 8, 2021, as a result of injuries sustained in a work related accident. He was born March 31, 1997, to the proud parents of Calvin and Angie Pettigrew.
Stephen made a profession of faith and was baptized at the age of 7. He was an active member of Dogwood Grove Baptist Church, where he participated in Children's Church, Vacation Bible School, Mission Trips, and many other events. He was truly "one of a kind" to all who knew him.
Stephen attended Joseph Bruno Montessori and graduated from Kingwood Christian School in 2015. He attended Jefferson State College for 2 years, then went on to complete his electrician training as an apprentice and was working toward being certified as Journeyman.
Stephen was a Boy Scout and member of Troop 367 in Hoover, Alabama. During his scouting life, he obtained 56 merit badges, became a member of the Order of the Arrow, served as staff member on 2 National Youth Leadership Training courses, and attended several high adventure bases. The highlight of his scouting career was completing his Eagle project which was erecting a bell tower at Dogwood Grove Baptist Church, which then allowed him to receive his Eagle Scout Award. He continued work teaching Wilderness First Aid courses, where he enjoyed acting out the scenarios with gusto.
Stephen has always loved the outdoors, animals, and the barn life. He loved his horse Stormy; the two of them enjoyed many wonderful trail rides together. He was the happiest riding around in his Red Ford dually truck, with the window down, wearing his cap backward, and a pair of well-worn cowboy boots.
Stephen had an infectious smile and never met a stranger. He was respectful, joyful, happy, loving, and always willing to lend a hand to whomever. He gave the best heartfelt hugs to anyone young or old. His silly side was never far away, from the shrug of his shoulder to the expressive facial expression. Stephen lived life to the fullest. He had a heart of pure gold.
On behalf of the family, we thank Anna Grace Monroe for the heart felt love you have shown our son and the joy you have brought to our lives. We will always consider you a part of our family.
Stephen is preceded in death by his grandfathers, Roy Pettigrew & Anson Fullington. Stephen is survived by his parents, Calvin & Angie Pettigrew; grandparents, Dora Pettigrew & Rick & Irene VanEgmond; aunts & uncles; Jake & Pam Matrick, Andy & Donna Fullington, Lanny & Angie Foote, Jeff & Jennifer Rhea, Kerry & Cindy Pettigrew. He also leaves behind many cousins and cherished friends.
Stephen's family will receive friends on Thursday, January 14, 2021 at Dogwood Grove Baptist Church in Montevallo, AL from 6:30p.m. to 8:00p.m. His funeral service will be held on Friday, January 15, 2021 at 11:00a.m. with Bro. Todd Burr and Bro. Andy Fullington officiating. He will lie-in-state one hour prior to his service. Stephen will have a graveside service on Saturday, January 16, 2021 in Lakewood South Memorial Park in Jackson, Mississippi where he will be laid to rest.
In lieu of flowers, please send donations in memory of Stephen to Dogwood Grove Baptist Church Jesus & Me/Building Fund. The donations can be made online at dogwoodgrovebaptist.org