Patricia "Patsy" Schmidt Thatenhurst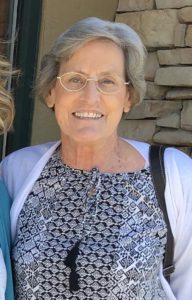 Patricia "Patsy" Schmidt Thatenhurst
Age 72, of Alabaster, passed away Thursday, May 2, 2019. She is preceded in death by parents Joe & Florence Schmidt. Survived by her husband of 51 years, King Drennen; daughter Cyndi (Keith) Roddam; grandchildren James & Lula Roddam; brothers Mickey (Sandi) & Richard (Diane) Schmidt; 14 nieces & nephews; 13 great-nieces & nephews; and many more family & friends.
The family will receive friends at Helena United Methodist Church on Tuesday, May 7 at 10:00 with a Memorial Service to follow at 11:00.
Patsy was an active member of Helena UMC for many years, a bus driver for Shelby Co. Schools, and an active member of her community. She was loved by many and will be greatly missed.