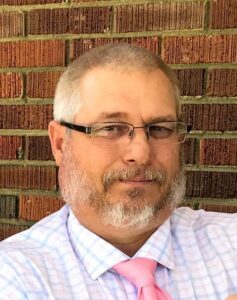 December 18, 1965- June 7, 2021
Michael "Van" Scott, 55, of Childersburg, Alabama, passed away unexpectedly on Monday June 7th. Van is a 1984 graduate of West Lauderdale High School and a 1987 graduate of R.e.t.s. Electronics Institute in Birmingham, Alabama. He was currently employed with Atlas Roofing Corporation in Sylacauga, Alabama.
Van enjoyed hunting, fishing, Alabama football, and spending time with family. Van will be greatly missed as a husband, father, grandfather, brother, cousin, and friend to many.
Mr. Scott is survived by his wife, Lisa Scott of 18 years; father and mother-in-law, Don Kirk and Faye Kirk; his daughter Elise Vincent (Clay); step-sons Kirk Smith and Hunter Smith; grandchildren Oliver Vincent and Wilkes Vincent; step-grandchild Lula Caldwell; sister, Kristin Mayatt (Cliff); nieces, Hallie Mayatt and Railey Mayatt; aunt, Hazel Henley (Jimmy); uncle, Martin Ray Butler; cousins, Kenneth Ray Butler, Jerry Butler, Steve Butler, Vicki Butler, and Terri Farmer.
He was preceded in death by his mother, Rowena B. Saucier; and father, Robert L. Scott.
Memorial service for Van Scott will begin at 11:00 a.m. on Saturday, June 26th, 2021 at Antioch Southern Methodist Church in Collinsville, MS.