Marcus Hill "Mark" Winslett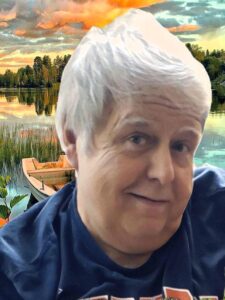 Marcus Hill "Mark" Winslett, age 61, passed away on Tuesday, April 27, 2021 surrounded by his loved ones at home. A visitation will be held at Charter Funeral Home on Friday, April 30 from 6:00pm to 8:00pm.  A service will be held at Charter Funeral Home Saturday, May 1, 2021 in the chapel at 12:00pm.  A burial will follow the service at Wilsonville City Cemetery.
Mark was born to Cary Winslett and Verna Winslett in 1959. He was born and raised in Columbiana and graduated high school from Shelby County High School in 1977. Mark worked and retired from O'Neal Steel after 30 years.  He loved spending time with his family. His favorite hobby was to read and post to Auburn Undercover. Mark was a lifelong Auburn University fan of all sports, but especially football.
Mark is preceded in death by his father, Cary Winslett and mother, Verna Winslett.
Mark is survived by his wife of 43 years and best friend, Debbie Winslett; son, Gary Winslett (Becky) of Burlington, VT.; daughter, Allison Winslett of Calera, AL.; granddaughter, Adelaide Winslett; brother-in-law, David White his special buddy; as well a host of extended family and friends.