Laurel "Lauri" Ann Rogers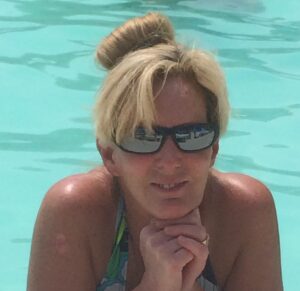 Laurel "Lauri" Ann Rogers of Alabaster, Alabama passed away Saturday, February 8, 2020 at her home.  She was born in Pittsburg, Pennsylvania in 1959 to her parents, John and Joanne Parker.  Lauri graduated Parma High School in Parma, Ohio.  She attended Kent State University.  She worked as an Apartment Manager and for the Shelby County School System.
Her husband and children were her life.  She is survived by her loving husband, Clyde W. Rogers III; sons, John W. Rogers and Steven M. Rogers; granddaughter, Harlyn Rogers of Columbiana, Alabama; brothers, Scott Parker (Lisa) of Alabaster, Alabama and Russell Parker of Florence, South Carolina; mother, Joanne Parker, also of Florence, South Carolina; and nieces, nephews, and cousins in Pittsburgh and Louisiana.
A memorial visitation will be held at Charter Funeral Home Thursday, February 13, 2020 from 5-7 pm.
In Lieu of flowers, donations to the Linda Nolen Learning Center will be appreciated:
2280 Hwy 35 Pelham, Alabama  35124.   ATT: Linda Nolen Learning Center.