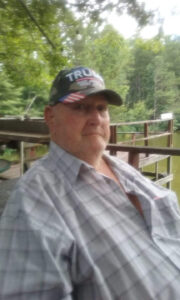 Johnny Enoch Wells
August 27, 1929 – March 18, 2021
Clanton – Johnny Enoch Wells also known as Brown Mule went to those pearly gates smiling. He lived a long life of 91 years.  He loved deer hunting, fishing, gardening, and most of all trips to Tennessee.  He spent his last days at home with family and friends who loved him.  He is already missed so much.  
He is survived by his daughters, Patricia Ann Ellison and Kaye Renea Mims; sons, Johnny Ray Wells, Timmy Jake Wells (Linda), Terry Wells, Mickey Howard Wells (Teresa), and Ricky Wells (Sandy); grandchildren, Shane Ellison, Dana Ellison Headley (Shane), Debra Ellison, Lee Wells, T.J. Wells, Brian Cummings (Kristi), Alan Wells (Trudy), Ricky Easterling, Robby Easterling, Patrick Jackson, Johnathon Daniel Mims, Mickey Alan Mims, Garrett Wells, Justin Wells, Chance Wells (Shelby), DyKota Wells (Jada), Savannah Randle (Byron), Sara Wells Tubbs (Shane), Cameron Tubbs (Samantha), Mikey Tubbs, Robby Gardner (Isa), Desiree Tubbs Winslett (Reece); 46 great-grandchildren; special friend Marie Mims. 
A very special thank you to Frankie Mims and Rob Coburn. 
He is Preceded in death by his parents, John and Sara Wells; wife, Margie Wells; son, Tommy Lee Wells; grandsons, Dustin Wells, and Cole Martin; son in law, Warren Eugene Ellison.