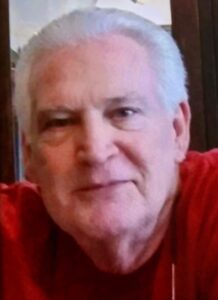 John passed away from complications due to COVID-19 on December 14, 2020. He was 86 years old. He was a loving son, husband, father, brother, grandfather, and a friend to many.
He is preceded in death by his mother Ruby Evelyn Kitchen, his father Oliver Frank Kitchen, Sr., his brother Robert Delano Kitchen and his daughter Deborah Kitchen Early.
He is survived by his wife of 47 years, Josephine (Jo Anna) Kitchen, his son Ricky Kitchen (Judy), his daughter Barbara Corum and his brother Oliver Frank Kitchen, Jr. (June), several stepchildren including Matthew Tortorici (Linda) and Beth Hawkins Jackson (Ric), many grandchildren, and great grandchildren.
While he leaves behind a legacy of a strong work ethic and great love and devotion for his family, he should also be remembered for his great love and walk with the LORD which came later in life.
Instead of a funeral service, his wishes were to have a celebration of his life with family and friends, but at a later date when the world is a safer place.
We can all take comfort knowing he is at rest and peace living his best eternal life.