John "Jack" Anthony Pierce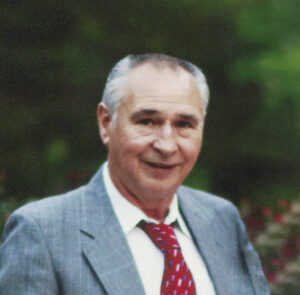 John "Jack" Anthony Pierce, age 76, passed away Tuesday, March 29, 2022, in the comfort of his home and surrounded by his loved ones. He was born in Johnstown, PA on July 28, 1945, to his parents, John and Catherine Pierce, both have preceded him. His sister has also preceded him, Bernadette Brinzo (Peter). Jack is survived by his loving wife of 41 years, Mary Kate Pierce; daughters, Bridget Jagacki (Robert) and Amy Simmons; son, Jeff Pierce (Courtney); grandchildren, John Anthony "Tony" Myers (Kayla), Jennifer Mayes (Conner), Jaydyn Pierce, Dallas Burkes, John Michael Simmons, and Mary Kaitlyn Simmons; great grandchildren, Brynleigh Myers, and Zoey Myers; brothers Gene Pierce and Guerney Pierce and many nieces and nephews.
Jack was an accomplished all-around athlete at Conemaugh Valley High School. He was a fierce competitor in dirt track racing for many years. He was a dreamer who never backed down from new business ventures. But the most fulfilling accomplishment, the one he was most proud of and fought the hardest for, was his beloved family.
There will be a Celebration of Life held Wednesday April 6, 2022 in the Charter Funeral Home Chapel. A visitation will be held at 6 p.m. followed by a service at 7 p.m. Pastor Brook Lovett will be officiating.