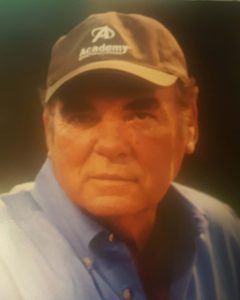 Jimmy W. Fraser, age 72, of Pelham,  AL, went to be with Jesus,
Saturday, May 20, 2017
,  He put Jesus first in his life, then his wife and children. His children and grandchildren meant the world to him and he was a loyal friend.  He was predeceased by his parents, Carrie Eagar and Bill Fraser. His survivors include his wife of 54 years, Linda Fraser; daughters, Rose Fraser, Teresa Lee (Scottie) and Amy Fraser; brother, Junior Fraser (Nanette) and their daughter, Valerie Luesse (Dave);  grandchildren, Fraser Lee, Noah Lee, Dylan Fraser, Sophia Lee, Caleb Lee and Isaiah Fraser; First cousin, Billy Dave Ernest and his wife Sarah, their children Billy Ernest and Richard Earnest and a host of friends.    A visitation will be 6-7,
Friday
, 
May 26, 2017
at Pelham Church of God.  The Funeral Service will be
2 pm
,
Saturday, May 27, 2017
at the church.   "Pop was a strong man, with a soft heart, his passion was his family and investing in them.  Heaven gained one of the most compassionate angels they have seen yet." Charter Funeral Home is directing.