Jimmie Dale Lunsford "Jim"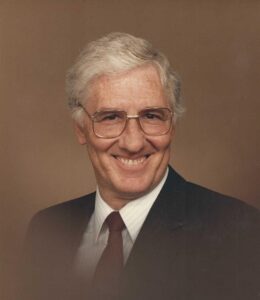 Jimmie Dale Lunsford "Jim," aged 87, passed away at Shelby Baptist Hospital on Thursday, November 18th, 2021. Jim was preceded in death by his loving wife of almost 67 years, Charleen, who passed away on September 16th, 2020. Jim was also preceded in death by his youngest daughter, Nicole Warner, his mother and stepfather, Theo and Clarence McDonald of Marshalltown, IA and father, Parker Jeffers of Atlanta, GA. as well as his sister, Delilah Bice of Grants Pass, OR.
Jim is survived by two sons, Stephen Dale (Suzanne) Lunsford of Marshalltown, IA, Kim Eugene Lunsford of Maylene, AL, and one daughter, Julie Ann (Denny) Taylor of Helena, AL.  He is also survived by one brother, Dwight McDonald of Marshalltown, IA; sisters Janice Borden of Albion, IA, and Jennifer Murphy (Chris) of Newton, MA; along with eight grandchildren, seventeen great-grandchildren; and numerous other family members and beloved friends.
Jim was born near Pennville in Sullivan County, Missouri on April 19, 1934, where he lived until he was a teenager. He then moved to Iowa and graduated from Liscomb High School in Liscomb, IA in 1953. Jim and Charleen were married on November 25, 1953. He worked first for Mueller Construction Company and then for Fisher Controls in Marshalltown, IA until 1968.  In September of that year, Jim and Charleen, along with their four children, moved to Alabaster, AL. Jim worked for J.F. Gaskill Co. and then Control Southern in Pelham, AL until his retirement in 1995. After his retirement, Jim worked again briefly for Control Southern in Sydney, Australia training new employees. After returning to Alabama, Jim and Charleen settled in the new home they built in Calera, AL where they both lived until their deaths.
The highlight of Jim's life though, is when he and Charleen were baptized together in 1957 as Jehovah's Witnesses. Throughout his adult life, Jim had the privilege of serving as an elder in several congregations of Jehovah's Witnesses and tirelessly sharing in the volunteer public ministry, teaching many different individuals the truths of the Bible. He also enjoyed using his construction skills to aid in building projects for the local congregations, including the Kingdom Hall of Jehovah's Witnesses located in Calera, AL where he still faithfully attended. His zeal and love for God was clear to many.
Everyone who knew Jim also knew him to be a very generous, kind and always hospitable person who especially loved young people. Throughout the years, as their children were growing up, Jim and Charleen's home was always a place of fun and laughter with young people filling the home. Jim was also a big sports fan, especially baseball which he loved to play in his younger years, and he was a big St. Louis Cardinals baseball fan. Jim's ready smile and warm heart will be missed by all who knew and loved him.
A virtual memorial service for Jim will be hosted by friends and family on Saturday, December 18th at 1:30 pm via Zoom. You may contact Charter Funeral Home for more information.