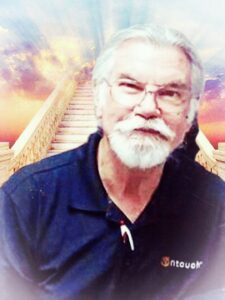 Jerry Lane Hamilton, age 74, of Dry Valley, near Montevallo, Alabama, passed away at Shelby Baptist Medical Center in Alabaster, Al. On Tuesday, December 22, 2020. Jerry graduated from the Alabama School of the Deaf in Talladega, Al. In 1965.  After graduating he worked at Shelby County Reporter in Columbiana, Al. As chief photographer and as a lithographer. He also worked as a lithographer with EBSCO Media, UAB print shop, and the AD shop. Photography was one of his passions and he became a wedding photographer and was a photographer for other events such as schools, baseball games, football games, etc. He was an American Sign Language (ASL) instructor at the University of Montevallo. He was a volunteer fireman with the Dry Valley Fire Department for a few years. He worked for Sorenson Communications Inc as an installer and trainer since 2005 until in death.  He loved using ASL to sing songs and instructed many others how to use ASL in song interpretation in many churches in central Alabama. 
Jerry Lane Hamilton was born in Clanton, Al. on December 20, 1946 to his parents, Dalton Hamilton and Nellie Hamilton. He married his best friend and sweetheart Debby Joy Holland Hamilton on August 3, 1973. They celebrated 47 years of marriage this year.  
He is preceded in death by his parents, Dalton & Nellie Hamilton. He is survived by his wife of 47 years, Debby Hamilton of Montevallo, Al.; daughter, Rolanda Dalina (Victor) of Jacksonville, Fl.; son, Richard Hamilton of Montevallo, Al.; granddaughter, Emaleigh Ross of Jacksonville, Fl.; grandson, Robert Jakob Smith of Dothan, Al.; great-granddaughter, Avryl Joy Akers, of Jacksonville, Fl.; brother Roger Hamilton (Kathy) of Montevallo, Al.; sister, Annette Bromberg (Wallace) and several nieces & nephews.