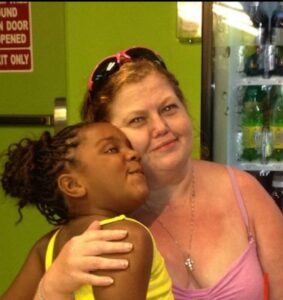 Feb. 06, 1971- Oct. 08,2021
Jennifer Elaine Lutz age 50 of Jemison, Al passed away Friday October 8, 2021 at Shelby Baptist medical center. She is preceded in death by her father, Joseph Lutz, mother, Betty Lutz and husband, Jason Howell. She is survived by her children, Phillip Lutz, Tiffany Whigham (Devereoux), and Natasha Morgan (Harley); 6 grandchildren, Aleigha, Jai'Lon, Devany, Ryder, Devereoux, and Levi; 5 nephews and nieces; brothers, Joe Lutz (Debbie), Frank Lutz (Sharon), And Keith Lutz; sister, Martha Giles. She was a beloved Wife, Mother and Ninny.
God saw you getting tired
And a cure was not to be
So he put His arms around you
And whispered "Come to me."
With tearful eyes we watched you
As you slowly slipped away
And though we loved you dearly
We couldn't make you stay.
Your golden heart stopped beating
Your tired hands put to rest
God broke our hearts to prove to us
He only takes the best.
by Frances and Kathleen Coelho
We will always love and miss you Mommy may you rest in eternal peace.