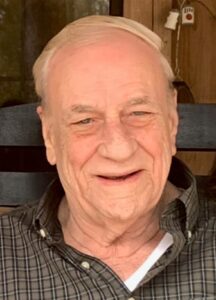 James "Marshall" Cochran
Marshall Cochran, age 79, of Montevallo, Alabama passed away on January 12, 2022, while at his home.
Marshall was born on October 13, 1942 to James and Nellie (McCrory) Cochran in Marvel, Alabama. He grew up in the Montevallo area and graduated from West Blocton High School. After decades of employment, Marshall retired from Mill Source, formerly Brown Moulding Company. He truly loved his job, colleagues, and customers.
Marshall had an uncanny way to make people feel valued and loved, along with an infectious sense of humor. He was a devoted husband, father, and grandfather. He was a wonderful role model for his family, demonstrating selflessness, love, and generosity with his time and resources. Marshall loved fishing, hanging out with friends, being with family, and Alabama Football.
Marshall was preceded in death by his parents and adored wife, Mary Charles (Mahaffey) Cochran. He is survived by his children, Don Tinsley (Rhonda), Claire Larkin (Floyd), James "Pete" Tinsley; sisters, Carolyn White (Chelce), Brenda Morris; grandchildren, Maria, Danna, Hunter; great-grandchildren, Dylan, Charleigh, Alex, Claire, Naomi, Ezrie; nieces and nephews, Jennifer, Lauren, David, Ricki, Wade, Jake, Wes; his dedicated pet, Cassie
There is no way to fully express how much Marshall will be missed. A Graveside Funeral will be held on Tuesday, January 18, 2022 at 1:00 at Montevallo Cemetery County Rd 73, Montevallo, AL. In lieu of Flowers, a donation to your choice of Humane Society is appreciated.