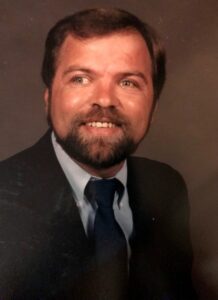 .
NORRIS, GARLAND, December 7, 1956 -January 10, 2020. Funeral Services will be held Thursday, January 16, at 11:00 a.m. at Charter Funeral Home with officiant, Rev. Melvin Massey; private burial will be at a later date.
He is preceded in death by his mother, Della Jean Norris, grandparents, B. L. and Versie Norris; Harace and Glittis Massey. Survivors: father, Malcolm Norris; siblings, Penny Abernathy (Roger), Ronnie Norris (Dinah), Donnie Norris, Jenny Walters (Billy), Cindy Howton (Leroy), Donna Jarvis (Phillip) and Michael Norris (Nancy).  A host of nieces and nephews, great nieces and nephews and extended family who have supported Garland and our family during his entire journey.
Garland loved his family, his friends, fast cars and playing pranks.  He was taken care of by some of the best health care workers in the industry, the reason for his long life following his accident at 17 years of age. We cannot thank these people enough for following their calling. We would also like to specifically thank Shelby Baptist for their compassionate and respectful care of Garland and our entire family this last week.
In lieu of flowers, we ask donations be made to Central Alabama Wellness in Calera, AL.