Frederick Ralph Stanbridge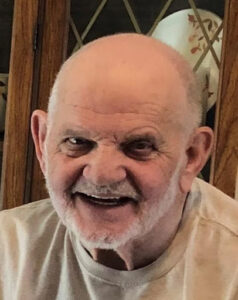 In Loving Memory Of
Frederick Ralph Stanbridge, 6/27/1939 – 5/19/2021
Beloved Husband, Father, Friend, Servant and Colleague, Having retired from AT&T after 25 years. He was a proud to have served our country as ET2, second class petty officer in the US Navy.
Preceded in death by loving mother, Helen Smith Stanbridge, and father Ralph Frederick Stanbridge of Ferndale, Michigan.
Survived by loving wife of 59 years, Jane Romine Standbridge, three children, James Ralph Stanbridge, Vicki Standbridge Hughes (Anthony) and Joseph Jeffery Stanbirdge (Paula).
Survived by 8 grandchildren, Jared Stanbridge (Ashley), Jordan Stanbridge (Katelyn), Julie Pendergrass (Drew), Joshua Stanbridge, Daniel Hughes, Ann Marie Stanbridge, Madeline Hughes and Kara Stanbridge.
Survived by 3 great grandchildren, Landon and Braydon Stanbridge (Jared/Ashley) and Elizabeth Pendergrass (Julie/Drew).
Funeral Services to be held at Canaan Baptist Church, 2543 Morgan Road, Bessemer, Al 35022, at 11:00am on Thursday, May 27th. Visitation will be held at the same location from 10:00am until 11:00am prior to services.
In lieu of flowers, the family requests donations to be made to Canaan Baptist church children's/youth ministries.