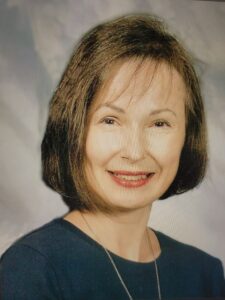 Donna Kay Brown, age 69, of Calera, Alabama, went home to be with her Lord on Monday, July 25, 2022. She was a member of Spring Creek Cumberland Presbyterian Church. She will be greatly missed by all who knew her.
She is survived by her loving husband, Benny Brown; children, Tessa Bowles (Larry) and Gina Brown; grandchildren, Peyton and Lila Bowles; brother, Rex Pittman; sister, Kim Cole (Brett); nieces, Madison Cole and Katie Clark; nephew, Brody Clark.
Donna's services will be held on Tuesday August 2, 2022 at 11 a.m. at Spring Creek Cumberland Presbyterian Church in Montevallo, with a visitation there an hour before her service. Brother Scott Fowler her pastor will be conducting the service. Burial will follow in the Spring Creek Cemetery. Charter Funeral Home in Calera will be handling all her arrangements.