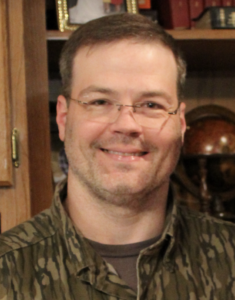 Derek Matthew Morris
April 18, 1981 – May 4, 2022
Derek Morris, 41, of Leeds, Alabama, passed away on May 4th.
Derek is preceded in death by his grandparents, Ernest and Blanch Hood and grandparents, William and Willie Morris.
Derek is survived by his wife, Allison and two daughters, Jenna and Lydia. He also leaves behind his parents, Johnny and Linda Morris; sister, Michelle Morris Roberts (Brian), nephews and niece, Mason, Brandon, and Cameron Roberts; and brother, David Morris.
Derek was an avid turkey hunter and was employed by Parkway Pharmacy in Moody, AL. The family will hold a private memorial and requests that remembrances be made in the form of contributions to his daughters' college accounts by visiting ugift529.com (codes 398-A8E and S6W-S3G).