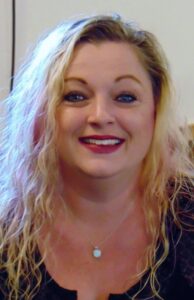 Dacia Nicole Bailey, age 41, passed away Sunday, August 15, 2021 surrounded by her loved ones. She was born on October 13, 1979 to Odis and Rebecca Connell. Dacia is preceded in death by her grandparents, George and Iver Staton, James and Ruby Connell; nephew, Gage Connell; aunt, Nettie Dunlap; and cousin, Blaine Briggs.
She is survived by her loving husband, Jerrell Bailey; children, Alyssa Boyle (James), Luke Hamner, Tori Bailey, Skyler Bailey, and Colby Bailey; parents Odis and Rebecca Connell; and siblings Brandon Connell (Beth) and Chanda Baisden (Scott).
Funeral services will be held Thursday, August 19, 2021 in the Charter Funeral Home Chapel. A visitation will be held at 1 pm followed with a service at 2 p.m. Dacia will be laid to rest in the Vincent Cemetery.