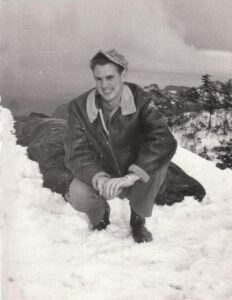 Charles Durward Beam, age 90, of Helena passed away on Tuesday, August 23, 2022. Charles was born on June 14, 1932, to his parents, Martin Asberry Beam and Gladys Opal Utter Beam, both have preceded him.
Charles is survived by son, Chuck Beam (Gina); daughters, Tammy Swinney (Tracy) and Suzanne Austin (Scott); grandchildren, Melissa, Bree, Adison, Taylor, Asher, Gray, Regan and Witt; 3 great grandchildren; sister, Letha Blythe; special friend, Sue Junkins; and many cousins, nieces, and nephews.
Charles served in the Airforce and was stationed overseas during the Korean War. After leaving the Airforce Charles went to work for IBM in Columbia, SC.  Charles retired from IBM after 35 years.
Committal service will be Monday, August 29, 2022 at 10:15 a.m. in the Alabama National Cemetery.
In lieu of flowers the family asks donations to be made to the Alzheimer's Association @ act.alz.org for Charles Beam Sr. tribute.