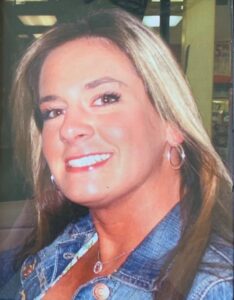 It is with sadness we announce the passing of Brandy Guthrie Edmondson.
Brandy Guthrie Edmondson,born 12/25/1974 crossed over to be with the Lord on Thursday, July 23rd at 4:00 am. Brandy is the daughter of Sandra and Mike Kelley, wife to husband, Joe Edmondson and mother to Jacob. Brandy has dealt with a terminal lung disease most of her life. She loved her family and helping fur babies in need. In lieu of flowers, the family has requested donations be made to Two By Two Rescue. 
https://twobytworescue.com/
A private celebration of life will be held at the home of Mike & Sandra Kelley. Due to COVID-19, this will be for immediate family only.
For condolences, Mike and Sandra Kelley's address is:
105 Glengerry Drive
Pelham, AL 35124