Jacquelyn "Carmela" Owens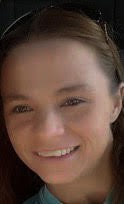 Jacquelyn "Carmela" Owens, age 41, of Montevallo passed away on Sunday, December 6, 2020.
She is preceded in death by her mother, Jackie Cochran.
She is survived by her father, Greg Odom; daughter, Jenna Owens; step-daughter, Marisa Hardy.
Services for Carmela will be Friday, December 11, 2020. Visitation will be from 12:00 p.m. – 1:00 p.m. at Charter Funeral Home followed with a graveside service at Macedonia at 2:00 p.m.