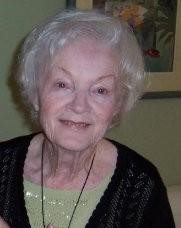 Virginia C. Grant, passed through this life to her final destination with God and her Husband On June 8, 2019, A Loving Mother and Grandmother. She lived a life that counted and made a difference to so many others.  Born in August 7, 1920, as a Mother, she taught her children the lessons that made a difference in their lives and left a legacy of love and understanding to all lives that she touched. To her family she was known as Denna, the matriarch that was always there to help and provide answers to those family members in need.  She loved God and always counted on her daily Bible readings to guide her through life. She was a member of the Huffman Methodist Church and loved to attend the services when she was able. She was a former Eastern Star member.  Preceded in death by her husband, Robert Burns Grant, Sr. ; sister, Edna Bewley; brother, Carl Culverhouse ; brother, Charles Culverhouse; brother,  James Culverhouse. She is survived by her sons, Robert Burns Grant Jr. (Becky), Thomas C. Grant Sr.; daughter, Anne G. Blanpied; grandsons, Robert Burns Grant III, Jonathan Blanpied (Carol), Dustin Blanpied, Patrick Blanpied, and Thomas C. Grant II; granddaughters, Rebekah Gimenez and Rachael D. Zedlitz (Brendan); great grandsons, Jackson Grant, Landon Gimenez, Beckett Gimenez, August Gimenez and Bentley Blanpied; great granddaughters, Farrah Blanpied and Ella Blanpied; sister, Bettye Allen; and numerous nieces and nephews.
A Memorial Service for Denna is 10:00am at Huffman United Methodist Church this coming Saturday, June 15, 2019.
Graveside Gathering at Jefferson Memorial Cemetery approximately at 11:00am. 1591 Gadsden Hwy, Birmingham, AL 35235.
A Celebration of life and Family/Friends Gathering at Sharon Culverhouse Burdette's house, approximately 11:45 AM