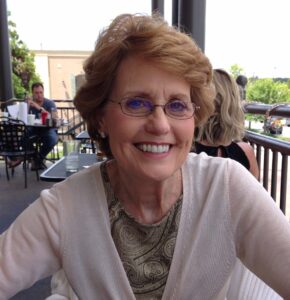 Victoria H. Smith, age 76, passed away Wednesday, January 19, 2022. She was born on March 6, 1945 to her parents Jack and Lorraine Houston, both have preceded her.
Victoria was a member of Cornerstone Church in Helena, Al. She was an Auxiliary member of the Gideons. Victoria loved the Lord and had a passion for teaching the Bible.
She is survived by her loving husband of 25 years, Emmett "Taylor" Smith; sons, Troy Hill, and Dr. Trey Hill; daughter, Tami Toups; step-daughters, Tyane Dietz, Temple Rodriguez, and Katheryn Evans; brothers, Jack Houston and Tom Houston; and numerous grandchildren and great grandchildren.
There will be services Sunday, January 23, 2022 in the Charter Funeral Home Chapel. A visitation will be held at 1:30 pm followed by a service at 2:30 pm. Pastor Tim Trimble will be officiating. She will be laid to rest in Dargin Cemetery. In Lieu of flowers please donate to Shelby West Camp Gideons or to Cornerstone Church in Helena, AL. in her name