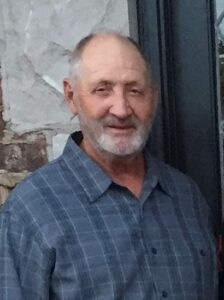 Thomas Ray Doyal, age 73 of Gulf Shores, passed away on Friday, August 6, 2021. Thomas is preceded by his parents, Rex and Doris Doyal.
Thomas is survived by his wife, Karen Doyal; daughter, Sherry Doyal Clark (Brian); sons, Hunter Doyal and Jason Doyal; grandsons, Connor (Hannah), Spencer (Jenna), Blake, Fisher (Addy) and Trapper; granddaughters, Maggie and Annie; great-grandson, Jace Benson; sister, Janet Capillary (Henry).
Thomas was in the US Army and served during the Vietnam War. Thomas was a retired fireman. He was also a home builder and part of the Alabama Homebuilders Association.
Services for Thomas will be Wednesday, August 11, 2021 with visitation at 9:30 a.m. and a service to follow at 10:30 a.m. Burial will be held in Alabama National Cemetery at 11:45 a.m.