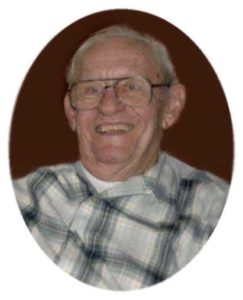 Robert "Bob" Leon Jacks,  age 83, of Alabaster, AL, passed away Saturday, September 17, 2016.   Bob proudly  served  In the U. S. Navy during the Korea War.  His survivors include his wife 59 years, Nell Jacks; sons, Rob Jacks (Ricki), Al Jacks, Brad Jacks (Mollie) and Blair Jacks (Barbie); sisters, Faye Quinn and Lula Frances Larcom (Chuck) and grandchildren, Lacey, Courtney, Lindsey, Brent, Haley, Anne and Reed.  The family will receive friends, 
12-1 p.m.
,
Friday, September 23, 2016
with a Funeral Service to follow at
1 p.m.
at Charter Funeral Home.  A Committal Service with Honors will be at
2 p.m.
at the Alabama National Cemetery.