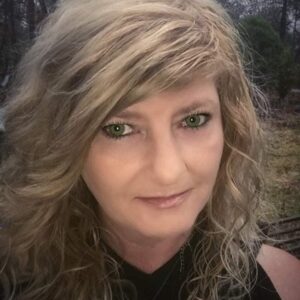 Pamela Lee Wheeler passed away peacefully on October 29, 2021 at her home in Chelsea, Alabama. She was 48 years old. Pamela was born 1973 in Alabaster, Alabama to Frank William Hall and Earline Gertrude Hall.
Pam was a loving mother, wife and friend. One of the most giving souls that you could ever meet and would listen to your burdens without judgment. She's was an empath that had the ability to give you new ways to approach anything that might be standing in your way of success. Always being the advocate for the underdog, a light extinguished way to soon.
Pamela is survived by husband Stephen Wheeler; sons, Stephen Marshall Wheeler and Matthew Lee Wheeler; father, Frank William Hall; brother, Frank William Hall, Jr.; granddaughters, Hannah Kate Wheeler and Madilyn Grace Wheeler.
Pamela will be laid to rest November 1st, 2021 at 11:00 a.m. at Shady Grove Cemetery also known as Pierce Memorial Cemetery. This will be a graveside service.