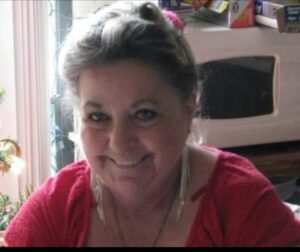 Nedra Dickson Collett of Montevallo, Alabama, went to be with the Lord on April 22, 2022.  She was preceded in death by her husband, Edward Collett; parents, Hibberd and Nina Dickson; brother, David Dickson; and daughter and son in law Cathy and Paul Test.  Surviving her is her sister, Diann Dickson; her son, Roger Craig; her son, Jamie Collett, his wife Celena and sons Beau and Tyler Collett; her son, Douglas Collett, his wife Hang and sons Quang "Tom" Tran and Quan "Tine" Tran; her daughter ,Cindy Plowman; her husband Stoney; and children, Miranda McLean and Chad Douglas; Cathy and Paul's children, Kelly, Linda, and Paul Test; and her great-grandchildren and great-great-grandchildren.
Nedra spent her working years serving her community at the Fort Pierce police station and then as a nurse in Alabama where she strived to give comfort to people during their times of pain and sorrow.  She spent the last few years of her retirement volunteering at her church, finding such joy in helping them serve underprivileged communities. She enjoyed spending time with her dogs, crafting, and growing fruit trees to make preserves and jelly.
We would like to extend thanks to our families and friends for keeping her in your thoughts and prayers. We would also like to thank her church family for the visits and encouragement during her illness.
We will have a memorial service in her honor on May 21, 2022, at 10:00 am at Providence Baptist Church, 190 Co Rd 46, Montevallo, Alabama 35115.