King Drennen Thatenhurst Jr.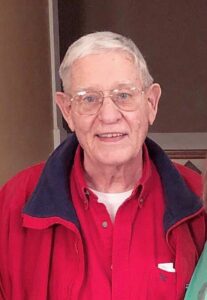 King Drennen Thatenhurst Jr.
Age 78, of Alabaster, passed away Sunday, November 7, 2021 peacefully at home. He is preceded in death by his wife of 51 years, Patsy Schmidt; his twin sister, Cabel "Cay" Campbell DeMatto; and his parents Mary Cabel Saunders & King Thatenhurst Sr. Survived by his daughter Cyndi (Keith) Roddam; grandchildren James & Lula Roddam; Brother Bill Thatenhurst; 14 nieces & nephews; 14 great-nieces & nephews; and many more family and friends.
The family will receive friends at Helena United Methodist Church on Friday, November 12, at 10:00 a.m. with a Memorial Service to follow at 11:00.
King was a USMC veteran and his ashes will be interred at the National Cemetery in Montevallo at a later date.