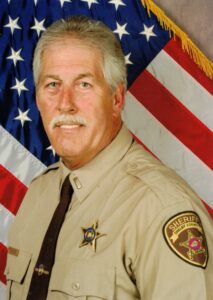 James "Jimmy" H. Walters, age 71 passed away Friday, August 13, 2021 in Foley, AL. He was born on November 21, 1949 to James Howell Walters and Emma Evelyn Walters, both have preceded him. He is also preceded in death by his sister, Valetta Faye Givens.
Jimmy was a native of Panama City Florida. He relocated to Shelby County and retired from the Shelby County Sheriff's office. He worked for several years in Afghanistan as a private contractor. Jimmy and his wife, Ulyza spent several years in the Philippines, with Cabalida family and friends. Where they worked tirelessly to make life better for those around them. They retired to the Gulf Shores area spending time doing what they loved: fishing and enjoying the water. They also took many trips out west on their "other love" their motorcycle.
Jimmy is survived by his loving wife, Ulyza Walters; daughter, Andrea Pitts (Randall); son, Jimmy Walters (Vanessa); grandchildren, Madeline, Mitchell, Andrew and Audrey; brothers, Eddie Walters (Judy), Billy Walters (Jenny) and Robert Walters; sisters, Lillian Leonard (Butch) and brother-in-law, Frank Givens and a host of nieces and nephews.
Funeral services will be held Wednesday, August 18, 2021 in the Charter Funeral Home chapel. There will be a visitation held from 10:30 am to 12:30 pm. Jimmy will be laid to rest in the Alabama National Cemetery at 1:15 pm.
 In lieu of flowers please send donations to the Brother Bryan Mission.