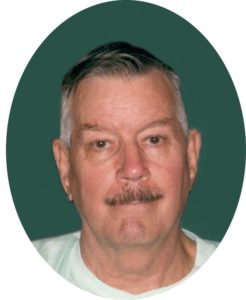 Billy  Scott, age 81, of Maylene, AL, passed away  Monday, October 16, 2017 after a brief illness.  He was born in Prentiss County, Mississippi, on Christmas Eve 1935 to Robert Lee and Adah Leah Scott.  He worked in the truck equipment business for over 40 years and was a member of Community Baptist Church.  He was a gentle and quiet man who loved animals, especially his dogs Lucy, Dolly and Daisy.  He is survived by his wife of 55 years, Jacqueline Neal Scott; sister-in-law, Linda Neal Howard; nephews, Dannie Williams (Diane), Scott Williams (Julie) and Shane Howard (Tina); nieces, Rochelle Massey, Pam Whitten (William) and Tammie Cartwright (Adam) and many other friends and family.  He was predeceased in death by his parents; sister, Ruby Williams, brother, Jack Scott and niece, Sherry Norris.  Visitation will be 
12- 1 pm
, 
Thursday, October 19, 2017
 with a Funeral Service to follow at 
1 pm
 both at Charter Funeral Home.  Rev. Bo Brown, Community Baptist Church, will officiate the services.  Burial will be at Cedar Grove Cemetery in Maylene, AL.  In lieu of flowers, memorials maybe made to your favorite charity.  Charter Funeral Home is directing.