Ann Earlene Wiseman McNew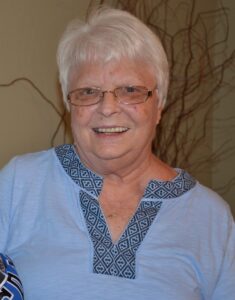 Ann Earlene Wiseman McNew of Helena, AL died on January 13, 2021 at the age of 75.  Originally from Kingsport, TN – Ann was known for her hard work through her retirement as a legal secretary from Baker Donelson at the age of 71.  She loved children and animals and was a lifelong tennis fan. Ann was a member of Southminster Presbyterian Church in Vestavia Hills.
She is survived by her daughters, Meredith McNew and Erin Morgan (Ben Morgan), and two grandsons, Sam and Jack Morgan.
In lieu of flowers, the family suggests memorial donations to Two by Two Rescue.