Anderson Earl "Buddy" Hamrick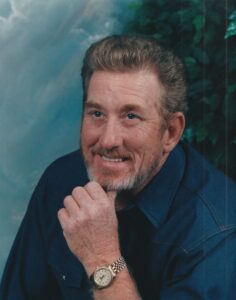 On Monday the 27th of June, Buddy ended his earthly journey and entered his heavenly home. Retired from Metrock Steel and Wire after a long and fulfilling career as a plant manager, in retirement he spent his time doing what he loved which was hunting, fishing, and spending time with his family.
He leaves behind his wife of 57 years and the love of his life, Gracie Hamrick or "Ma" as he called her; his daughters and sons- in-law, Sherry (Dennis) Lawson and Linda (Rodney) Motes; grandsons, Jake Hosmer and Steven (Ashley) Motes; granddaughter, Staci (Nathan) Reddy; great- grandsons, Holden and Colt Reddy; sister, Diane Price; brother, Richard Hamrick.
He was welcomed in to heaven by his grandson, Dakota Motes, and loved ones.
Buddy wore many names but his favorite was "Pap" and "Papaw" he truly adored his grandchildren and great grand boys. Buddy did not meet a stranger, he was truly loved by all. The stories of kindness and generosity that his family have been told since he got sick have been a blessing and a true testimony to the man he was. If there was ever a person who deserved two lifetimes, it would be Buddy. A genuine and kind heart that loved God, old county music, western books, cheese puffs, and working with his hands. While his family's hearts are broken, we take comfort in knowing that he is no longer suffering and that he's working in the lord's workshop.
A visitation will be held in the Charter Funeral Home Chapel, Thursday, June 30, 2022 from 6:00 pm to 8:00pm. The service will be held the following day at 10:00 am. Buddy will be laid to rest in Shelby Memory Gardens. Pastor Gary Beavers will be officiating.