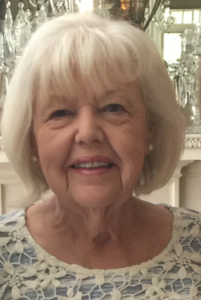 Martha Jane Reid, age 85, of Montevallo, Alabama passed away on
May 25, 2022 after almost a year-long battle with cancer.
Martha was born on April 7, 1937 to Charles and Leslie Mahaffey in Hayneville, Alabama. She grew up in Montevallo and graduated from Montevallo High School. In Martha's early years she was the Post Master in Aldrich, Alabama. Then, she worked for Chemical Lime
(now Lhoist) for 38 years in accounting before retiring.
Martha was an accomplished oil painter and created numerous beautiful landscapes, but her passion was music and dancing. She played the bass guitar in a country music band in her 20s and 30's and most recently enjoyed dancing every Friday and Saturday night.
When music was playing she was dancing.
Martha was a devoted wife, mother, grandmother and great-grandmother. She was preceded in death by her parents, and her sister and
brother-in-law (Mary Charles Mahaffey Cochran and James Marshall Cochran). She is survived by her husband, Van Reid; daughter, Debbie Christine (Tom); brother, Jim Mahaffey (Pam); grandson, Kris Plier (Stephanie) and great-grandsons, Logan and Kane Plier; and numerous nieces and nephews.
Martha will be missed more than words can express. She was kind and loving sole. A Graveside Funeral will be held on Saturday, May 28, 2022 at 11:00am at the Montevallo Cemetery County Rd 73, Montevallo, AL.