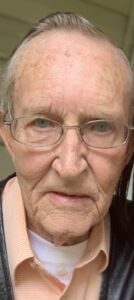 Wilson, John Ernest Wilson, age 81, passed away on May 27, 2021.
A visitation will be held on Tuesday, June 1, 2021 at Charter Funeral Home at 11:30 a.m. The burial will follow at 1:15 p.m. at Alabama Cemetery.
He is survived by his daughter, Dana Andrews(Mark); son, James Wilson (Kate); grandsons, Austin Andrews, Christian Andrews, Zechariah Wilson, Ezra Wilson; granddaughters, Kyla Wilson and Whitney Andrews and numerous family members and friends.