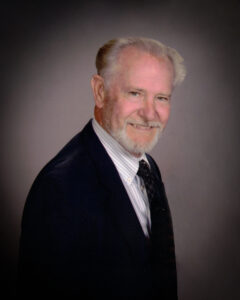 Jim Newman, 79, of Alabaster, AL, went home to be with our Lord on Friday, February 4, 2022.
Jim is survived by his loving wife of 43 years, Jacky Dew Newman, daughter Jessica Newman Marshall and her husband Eric, his brothers Douglas Newman, Clint Newman and his wife Jean, and his sister Marilyn Newman Mabee.
 Jim was proud to be called PawPaw by Alex Newman Thomas and her husband Houston, Jake Newman, Gabe Marshall, Kyleigh Marshall, and Reagan Marshall. Jim was preceded in death by his parents, Earle Newman and Irene Cockrell Newman, his son, Jason Timothy Newman, and his sisters Kay Newman Pearson and Linda Newman Lennon.
During Jim's studies at Sanford University, he toured numerous states as a Warbler's Acapella Choir member. After completing his studies, Jim served in the U.S. Airforce during the Vietnam War and worked as a medical technician for seven years.
Jim was a skilled industrial salesman, specializing and serving the cutting tool industry for over 50 years. In the late '90s, Jim began his own sales agency and continued serving his customers until his retirement in 2018.
Jim was a dedicated member of Gospel Light Baptist Church in Helena, Alabama, and devoted his life to God. This beautiful journey began at 12 when he accepted Christ as his Lord and savior.
There will be a Celebration of life held Friday, February 11 2022 at Gospel Light Baptist Church A visitation will be held at 12:00 pm – 2:00 pm followed by a service at 2:00 pm In Lieu of flowers please donate to St. Jude's Children's Hospital or a charity of your choice.