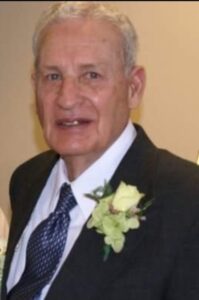 William N Preston, age 94, went home to be with Jesus Wednesday, January 12, 2022 in Alabaster, Al.
He is preceded by his parents, Odis and Lova Preston and son, Johnny Preston.
He is survived by his daughters, Brenda Vines (Tommy) and Robin Bailey (Dale); son, Rodney Preston (Stephanie); grandchildren, Chris Vines, Kerri Golden (Chris), Blake Vines (Devin), Tiffany Preston (Travis), Ashlyn Davis (RJ), Hunter Self (Natalia), Jaxon Bailey, McKenzie Bailey; great grandchildren Ben Carson and Casper; and sister, Sue Phillips.
Services will be held Tuesday, January 18, 2022 held in the Charter Funeral Home Chapel. A visitation will be held at 8:30 am. He will be laid to rest in the Alabama National Cemetery at 10:15 am.