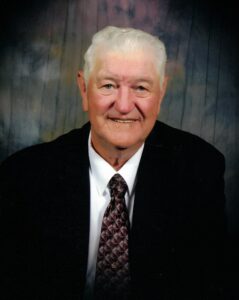 Thomas Elijah Vernon born on January 16, 1935, passed away peacefully
at home on Wednesday, June 9, 2021.
Thomas is processed in death by his parents, two sons, and six siblings.
Thomas is survived by his wife of 65 years Elsie Vernon; daughters, Mary Johnson
(David), Karen Alley (Roland); 10 grandchildren, Amanda Cohen (Matt), Skylar Harris,
John Thomas Johnson, Stormy Harris (Brian), Misty Wilson, Crystal Bessiere (Glenn),
Rachel Vesley (Brian), Kira, Conner, and Colby; 8 great grandchildren, Samuel Cohen,
Brady Wilson, Chris, Tyler, John, Kayleigh, Kinley, and Emma Bessiere, and a host of nieces and nephews.
Thomas was a hard working Christian man. He loved the Lord, his church, his family,
and friends. He was known by everyone and never met a stranger.
Thomas will be greatly missed by everyone who knew him.
Services for Thomas will be Saturday, June 12, 2021 with a visitation
12:00 p.m. – 2:00 p.m. and a service to follow at 2:00 p.m. with burial to follow in Bailey's Chapel Cemetery.