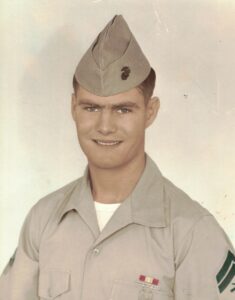 age 72 was called home on February 14, 2022.  Visitation will be on Tuesday, February 22nd from 10:00-11:00 am at Charter Funeral Home. Burial will follow at 12:30 pm, Alabama National Cemetery.
He is survived by his children, Angela Armstrong (Keith), Tracy Billingsley (Tim) and Johnny Garrett (April). He is also survived by numerous grandchildren and great grands that adored their "Pops" as well as sisters, brothers, nieces and nephews who loved him.
Sam proudly served with the United States Marine Corps in the Vietnam War. He continued to serve the veteran community with the American Legion where he helped support their scholarship program. He developed friendships within this group that he treasured.
In lieu of flowers, please make a donation to the American Legion Post 131 Scholarship fund at to PO Box 357 Columbiana, AL 35051.