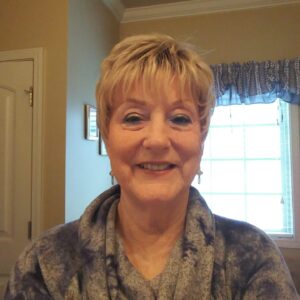 Judith Ann Hoy, of Alabaster, Alabama, entered into the arms of her Lord and Savior, Jesus Christ, on Friday, July 8, 2022, at the age of 75 after a long battle with cancer. Judi passed away peacefully in the hospital with her family and her loving husband by her side.
A graveside service will be held at 11:45am on Wednesday, July 13, 2022, at the Alabama National Cemetery.
Judi was born on December 4, 1946, to James and Eleanor Black. She lived a wonderful and adventurous life, but she impacted the world the most through the many ministries in which she served. She has served as the Minister of Music and was a vocalist in worship ministries for most of her life. She was a loving Bible teacher and was committed to lead us in diligent study of God's Word, even through her long battle with cancer, serving the body of Christ until the very end of her life.
She is preceded in death by her father: James Black, and mother: Eleanor Black. She is survived by her loving husband, Clarence W. Hoy; son: Richard (Trisha) Buck, son: Michael (Rachel) Buck, and daughter: Kalle (Jason) Frederick; her grandchildren: Stacey, Abby, Ella, Alex, Erik, Ashley, Timothy, Emily, Nichole, Clint, Samantha, Tanner, Vivian, Elijah, and Levi; her great-grandchildren: Benjamin and Madelyn; her sisters: Linda and Donna; and many fond nieces, nephews, cousins, extended family and her dear friends.