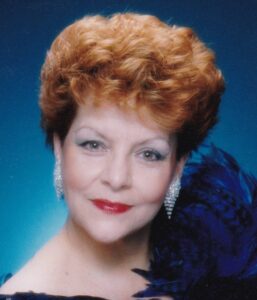 Anida Harriet Schencker peacefully passed away on June 15th, 2022 at 85 years of age.
A woman of grace and elegance, Anida had a wonderful way of capturing the hearts of everyone she met. She lit up the room with her presence, her unforgettable smile and personality.
From her years as Vice President and part owner of Educational Reviews, a medical publishing company, to designing jewelry, Anida led a very active life and wore many different hats during her working years. Anida enjoyed world travelling and the excitement of casinos. On any given day you could find her at the casino hoping to hit the next big jackpot!  She also enjoyed theatre, movies, animals and the finer things in life.
Predeceased by her parents, Jack and Rose Lerner and her sister, Letty Klinsky. Left to cherish her memory are Anida's four sons and their wives, Mitchell Schencker, Richard and Alice Schencker, Kenneth and Tracy Schencker, Steven and Patricia Schencker. Anida is also survived by her brother, Mark Lerner, seven grandchildren and nine great grandchildren.
A time of gathering will be from 2 pm until time of her memorial service at 3:30 pm, on Wednesday, June 22nd at Charter Funeral Home – 2521 US Highway 31, Calera, Alabama 35040. With deep appreciation, the family will also be forever grateful to Wallace Syx,  Anida's companion for 22 years, who lovingly cared for Anida in her final years.