William Clark Truett, Sr.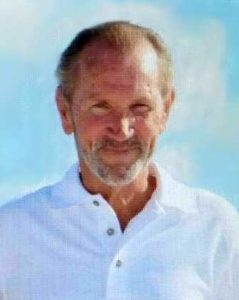 William Clark Truett, Sr., age 73, of Gulf Shores, AL, passed away January 6, 2017. He was born April, 30, 1943.  He is survived by his wife, Alice; son, Clark, Jr. (Tracey); two grandchildren, Taylor and Ty Truett; Clark Jr.'s mother, Lillian Truett; two step children, Diane Motes (Chris) and Tony Scarbrough (Cassidy);  two step-grandchildren, Brady and Aadon Motes; Sister-in-law, Margie Truett and  nephews, G.T. Truett (Mona),  Courtney and Scottie, Terry Truett (Kim),  and Rachel, Jessica, Amy, Darryl Truett (Stephanie),  Darryl Scott and Garrett, Troy Truett (Lindsey)  and Grady.  He is also survived by many friends and acquaintances.  A Graveside Service will be
11 am
,  
Thursday
, 
January 12, 2017 in Alabama National Cemetery in Montavallo, Al
.