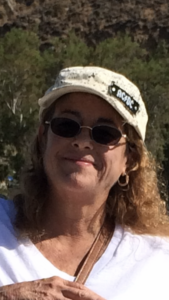 Teri Lyn Conti was born on September 10, 1966 in Savannah, GA.
She passed away on December 9, 2020.
She is survived by her only son, Richard Michael Conti; her mother, Sylvia G. McDonough and her father Brian Lee McDonough; her sister and brother-in-law, Debbie and James Deboer; her nieces, Lindi Makael Deboer & Lani Brooke Deboer and her nephew, James Joppe Deboer Jr.
Teri lived life to the fullest. She was generous in heart, loud in spirit, spoke her mind and loved everyone exactly as they are. She was so kind and would give you the shirt off her back. She was passionate about her family and would call them every day. She was an amazing cook, talented CAD designer, and had an incredible mind that could figure out any obstacle. She loved animals especially dogs. She will be greatly missed.
Celebration of life will be Monday, December 14, 2020 at 11:00 a.m.
New Hope Church
5521 Double Oak Lane
Birmingham, AL 35242
In lieu of flowers donations can be made to:
First Priority of Alabama
PO Box 59365
Birmingham, AL 35259