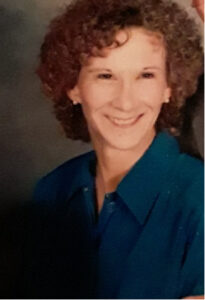 Sherry Lynn Burris, 70, daughter of Lionel T. and Lillian Burris, passed away on April 20, 2020 at St. Vincent Hospital in Birmingham, AL. Ms. Burris was survived by Thomas A. Hendrix (uncle), numerous cousins, and lifelong friend, Donna Jones. Sherry was a resident of Athens, AL, later moved to Birmingham, AL, and finally settled in Shelby, AL.
Sherry attended Mississippi State University and received her B.S. in Biology at Athens State University. Sherry worked in cancer research at Southern Research Institute, Birmingham, AL, and later worked as a healthcare worker for Jefferson County Department of Health in the State of Alabama.  Her work carried her to many areas across the state where she helped a great number of people. In addition, Sherry owned and operated a frame shop in Birmingham, AL as well.
While in Birmingham, Sherry enjoyed living by a lake, sitting with her cat, listening to music, and gained a vast appreciation of art as well as fashion and design. Sherry touched everyone with her smile and sweet loving spirit.  Sherry was a friend to all.
In lieu of flowers, memorial gifts may be made to the American Cancer Society, First Christian Church of Athens, AL, ASPCA Animal Shelter Charity, or St. Jude Hospital Cancer Research for Children.
A service is not scheduled.